| | |
| --- | --- |
| Saturday 03 June 2017 | |
Jermaine Dupri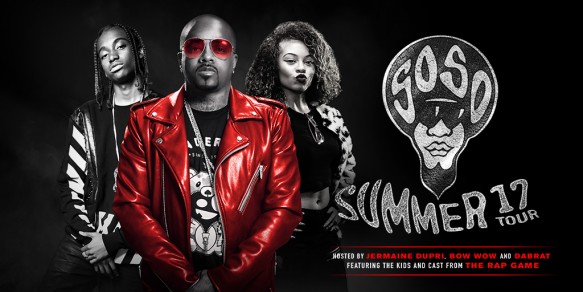 Jermaine Dupri is bringing his SoSoSUMMER 17 Tour featuring winners from Lifetime's "The Rap Game" to Baltimore on Saturday, June 3, 2017!
Featuring Miss Mulatto, Mani, Nova, Deetranada, Supa Peach, Price of NY, Lil Key, King Roscoe, Nia Kay and more, this is going to be a rap game extravaganza!
Jermaine Dupri is being extremely modest, whilst looking to the future. The Atlanta Hip-Hop icon, and executive producer of The Rap Game, built a legendary career putting on youthful talent like Kriss Kross and Bow Wow!
"The goal of So So Def Summer is to really create my own industry", explains Jermaine adding, "I'm providing an outlet for all of these kids. Regardless of if they won or not, they all get this opportunity. They all are working harder than they ever worked in their life now".
Tickets for Jermaine Dupri and his SoSoSummer 17 tour with The Rape Game at the Pier Six Pavilion are selling fast, so make sure to buy yours today before they sell out.