| | |
| --- | --- |
| Tuesday 15 August 2017 | |
Lifehouse & Switchfoot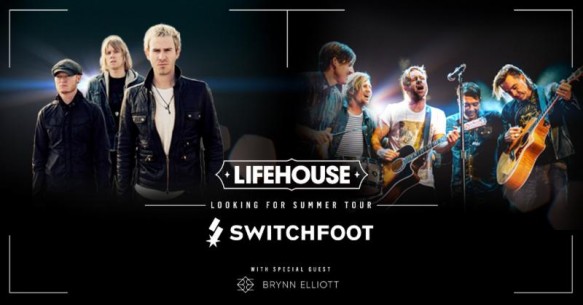 Lifehouse are coming to the Pier Six Pavilion on Tuesday August 15th for their Looking For Summer Tour with supporting guests, Switchfoot.
Lifehouse are putting out a greatest hits album for the first time in 17 years to coincide with the tour and are going to tailor-make their sets accordingly, playing a lot of the singles from the albums that they have released over the last 17 years.
For their dedicated fans, Lifehouse are really excited to connect with them in some of these places and markets that they haven't been to in a long time, they plan to put on a really energetic show and have a really good time!
Buy your tickets today for Lifehouse and Switchfoot's Looking For Summer Tour at the Pier Six Pavilion!