| | |
| --- | --- |
| Sunday 30 July 2017 | |
Retro Futura Tour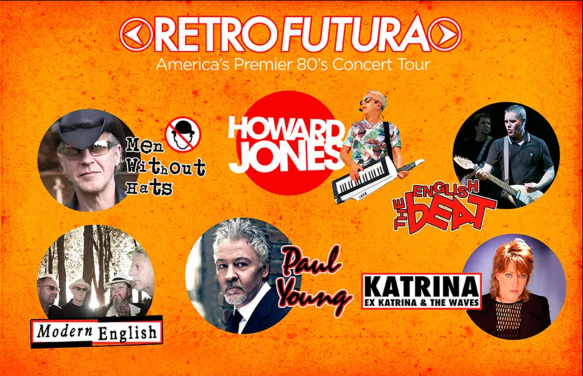 The English Beat have announced that they will be joining Howard Jones, Men Without Hats, Paul Young, Modern English, and Katrina of Katrina and the Waves (with Annabella of Bow Wow Wow filling in for Paul Young on a handful of dates) for the Retro Futura Tour which is coming to the Pier Six Pavilion on Sunday 30th July!
Originally breaking up in the late 80s, frontman Dave Wakeling formed General Public who continued their mainstream takeover with massive international singles like "Tenderness", "Never You Done That", "Hot You're Cool" and a cover of Staple Singers' "I'll Take You There."
Simultaneously, English Beat is working on their first album of new material in over three decades, titled Here We Go Love, scheduled for release later this year.
Tickets to the Retro Futura Tour are in high demand as this has never happened before. So many great names of the 80s on stage at the same time is unheard of! Buy your tickets today or miss out on this 80s resurgence!