| | |
| --- | --- |
| Thursday 27 July 2017 | |
Straight No Chaser & Scott Bradlee's Postmodern Jukebox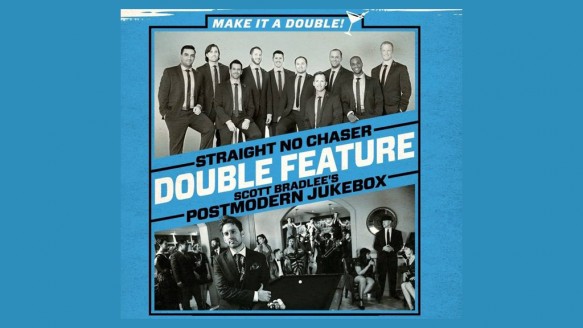 Straight No Chaser and Postmodern Jukebox are coming to the Pier Six Pavilion on Thursday 27th July !
The a cappella group, Straight No Chaser, are out in support of their new album, Swing The Vote!, which includes the singles Are You Gonna Be My Girl, Call Me Maybe, Sk8er Boi, Cry Me A River and Bad Romance! They gained fame in 2006 when a 1998 video of "12 Days of Christmas" led to a label contract.
Founded in 2011, Postmodern Jukebox is a rotating music collective founded by arranger and pianist Scott Bradlee. Postmodern Jukebox is known for reworking popular modern music into different vintage genres, especially early 20th century forms such as swing and jazz. Each week, Postmodern Jukebox puts out a new video on YouTube, most of which are filmed casually in Bradlee's living room. The band has covered songs by artists ranging from Lady Gaga and The Strokes to Katy Perry and the White Stripes. Postmodern Jukebox has amassed over 500 million YouTube views and 2 million subscribers.
With both groups having such a huge following, (500 million YouTube views is MASSIVE!!) and an official pre-sale having already taken place exclusively for Citi and AAdvantage cardmembers, tickets to the general public are now limited and in short supply. If you want to see Straight No Chaser and Postmodern Jukebox at the Pier Six Pavilion buy your tickets now before they sell out.